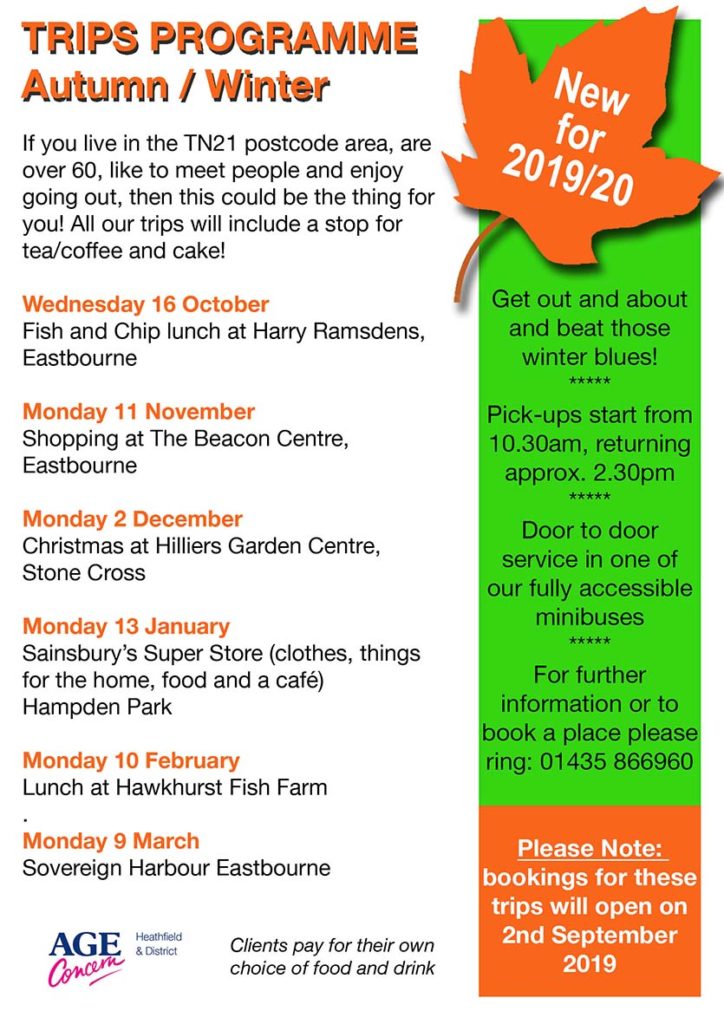 Click on the image to read or download our new Autumn/Winter programme!
Our outings have proved to be so popular that many of our trips have been hugely oversubscribed; so, to ensure that everyone has received the information before we start taking requests, you will see that bookings open for our Autumn/Winter trips on Monday 2nd September,
We try our best to be fair and offer everyone the chance to go on our trips, so places are not simply allocated on a first come, first served basis. When a trip is fully booked we will add names to a reserve list and offer places if anyone cancels, or, if there are enough names, we will endeavour to put on an extra bus. Please be aware: we cannot guarantee that extra buses will run on the original date.
Meanwhile, our thanks, as ever, go to all our wonderful volunteer drivers and minibus escorts who give up their time to ensure these trips can take place – I hope you all enjoy the outings as much as we do!
If you have any suggestions for places we could visit in our next programme of trips, we'd love to hear from you!
To book a place, please call: 01435 866960
Bookings Open 2nd September 2019!