HEATHFIELD & DISTRICT MEN'S SHED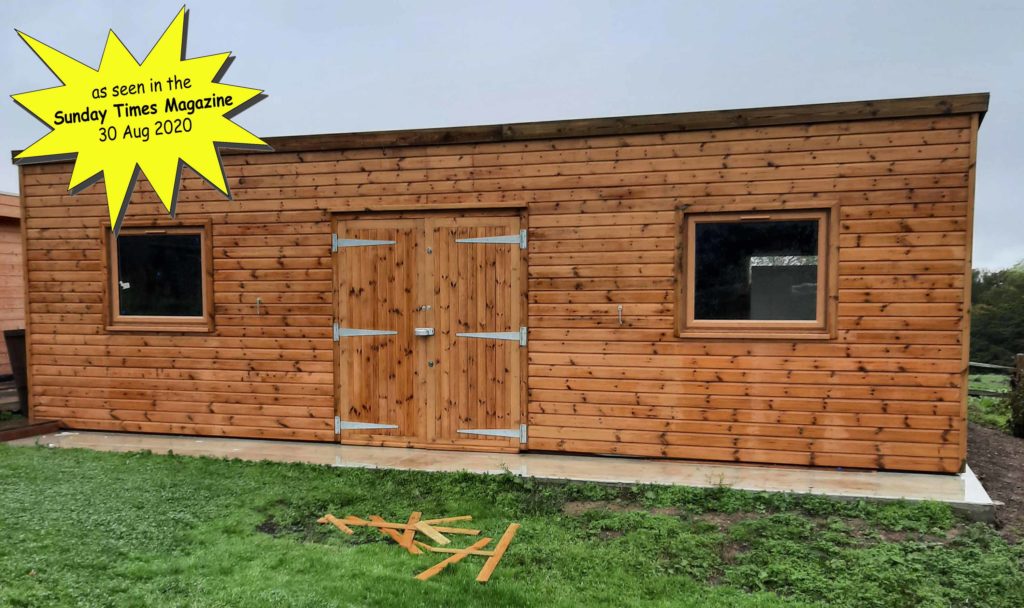 ALMOST THERE…
Construction of the Men's Shed Workshop is now more or less complete. Sadly, due to the current Covid-19 restrictions we are unable to hold our regular sessions, however we are optimistic that we will be able to resume in the new year, albeit with restricted numbers and following government guidelines. Meanwhile we are continuing to purchase equipment to ensure we have a workshop to be proud of as soon as we are able to use it!
The Heathfield & District Men's Shed (HMS) is the newest and latest project funded and supported by Age Concern Heathfield & District. The idea of the Men's Shed is to provide a place for men to create, converse, connect, socialise and to meet regularly, share skills and ideas and – above all else – have fun and enjoy and meet and make friends.
The project has been set up in two phases; phase one was to get a smaller building constructed to provide a welcoming place for the Shedder's to meet and undergo small scale projects together with providing an office and meeting space for the Age Concern Executive Team, whilst waiting for phase two of the project to be completed. Phase two consists of the construction of a large, timber framed workshop which will provide space for tools and equipment to allow us to hand craft items to sell, participate in local collaborative projects and learn from one another's skills.
Membership already stands at 28 and it is anticipated that this number will grow when phase two is completed. Strong links have already been formed with other local community groups such as Brighter Heathfield, Heathfield Benefice and the Heathfield Bonfire Society, where joint projects will be undertaken to support each other and the good of the local community.
Because of the idyllic location of the Heathfield and District Men's Shed we will be able to offer a wide range of activities from woodwork and woodturning, to art, photography, gardening and walking. There will also be further scope for participation in some inter- generational projects with the nursery school children which will be exciting and provide many benefits for all involved.
If you are interested in finding out more about joining in on this exciting project, or you can offer us support in any way, or are interested in becoming a member we would love to hear from you.
You can contact us by email at or by phoning 01435 866960
or speak to Nic (our Membership Secretary) on 07850 992059.
Click here to see how the build progressed in our photo gallery

Last updated 03 October 2020