We are looking for volunteers to join our friendly team providing a vital service to our community. Age Concern provides transport to the elderly through our minibus and medical car services which are managed and operated by a team of volunteers. We need volunteers for the following jobs:
Minibus Drivers: to assist on regular weekly routes or one off day trips. Must be between aged 25 or over and hold a valid driving licence.
Medical Car Service Drivers: to transport individual clients to and from medical appointments using their own cars. Expenses will be paid.
Minibus Escorts: to assist with client safety getting on and off the bus, escorting clients to and from their front door, fastening seat belts and assisting in the use of the tail lift. Full training will be given.
Whether you can spare a few hours a week or just now and again, we would love to hear from you.
For further information, please call:
Dawn Brock on 01435 863656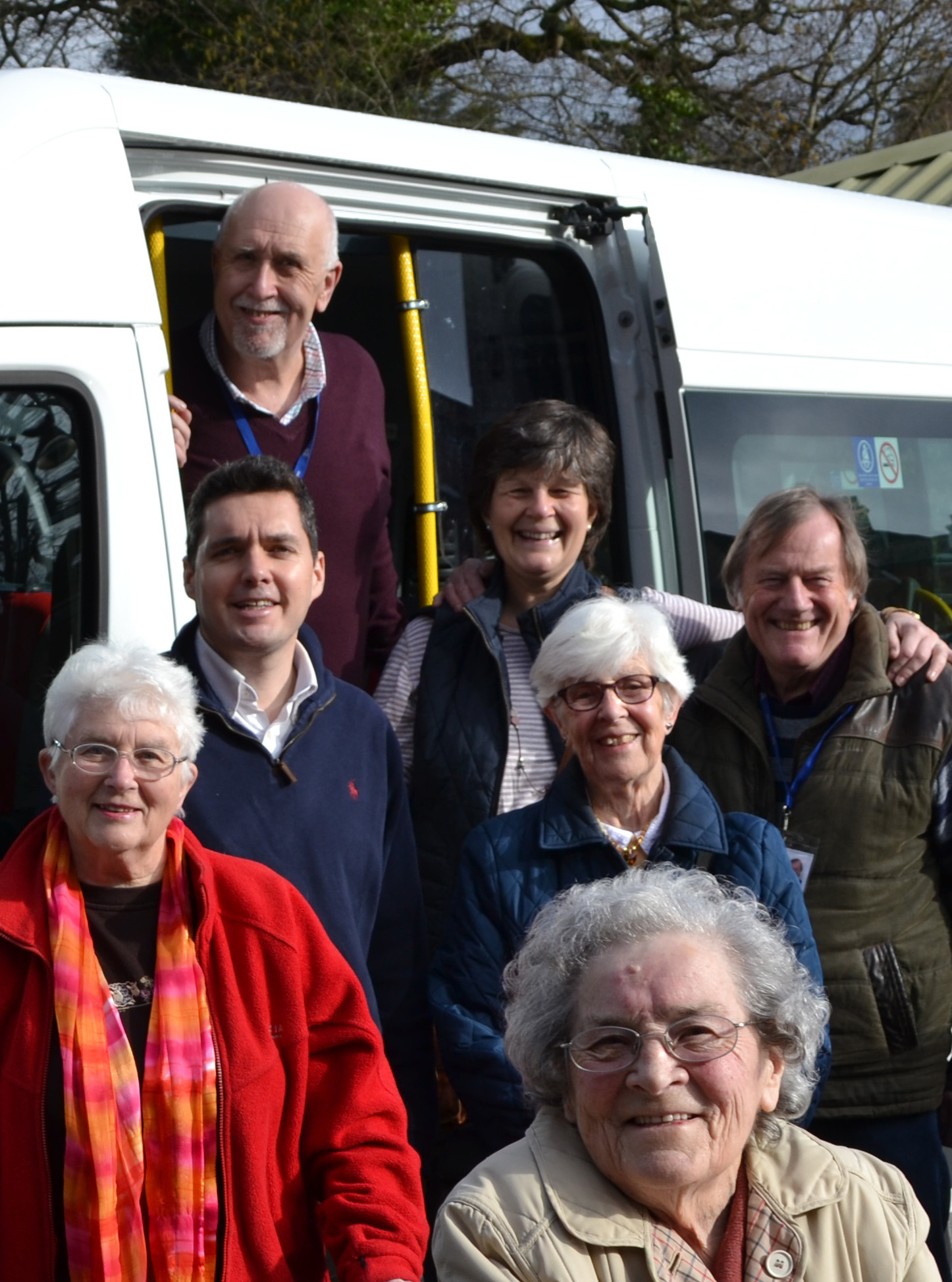 How we

support our volunteers
At Age Concern we value the time and commitment of all of our volunteer drivers. We feel that it is important to show our appreciation, and several times a year we put on social events to enable our drivers to get together, meet each other and discuss any new ideas or concerns they may have.
It is also a good opportunity for us to provide small, informal training sessions to keep everyone up to date with any changes in policies and procedures and to ensure we all provide the highest standard of service to all our passengers.
______________________________________
"Having been so grateful for the care provided to my father in his later years, and mindful of the huge benefits to older people of independence, company and a change of scene, I had no hesitation joining Age Concern's team of minibus drivers. Our passengers are great – interesting, funny, and hugely appreciative."
"Now that I am retired I felt it was important to invest some of my time in volunteering and supporting the community in which I live."