Great News!
We have now successfully reopened all our services and it has been lovely to see you all again after such a long break.
For the time being we will still ask that everyone continues to wear a face covering and use the hand sanitisers or anti bac wipes provided. We will continue to use the sanitising 'bombs' in the minibuses at the end of each day to ensure all surfaces are kept clean and safe and keep vehicles well ventilated. The safety of our clients and volunteers is a priority and I hope you all feel reassured by the measures we are taking. We will of course continue to monitor the situation and will not make any changes until we feel it is safe to do so.
I must give a huge thank you to our wonderful team of volunteers who have all returned to their roles full of enthusiasm, and who, as always, are committed to making sure everyone is kept safe and happy- we really couldn't do it without them and owe them such a lot.
In order to cut costs and save money, we decided during lockdown, to part with our oldest bus and to just keep the newest two. The expense of insuring and maintaining buses that were not being used was becoming excessive.
Our intention was to buy a replacement vehicle when sufficient funds had been raised, but we have recently received the fantastic news that Horam Parish Council have generously made us a donation towards the purchase of a new bus. This now means that we have sufficient money to purchase a new vehicle and plans are already underway to source one, which we hope to have before the end of the year. Our very grateful thanks to Horam Parish Council.
The Medical Car Service is now getting quite busy with bookings, and of course the Men's Shed can now reopen fully to its members, so after what seems like a lifetime, we finally have good news to report!
A very special thank you to you all for your continued support, kind words of appreciation and donations – we can now all start to look forward to a better, brighter future!                         
Dawn Brock  – Co Chairman, Age Concern Heathfield and District
 Tel: 01435 866960
Email:
Deputy Lieutenant's Visit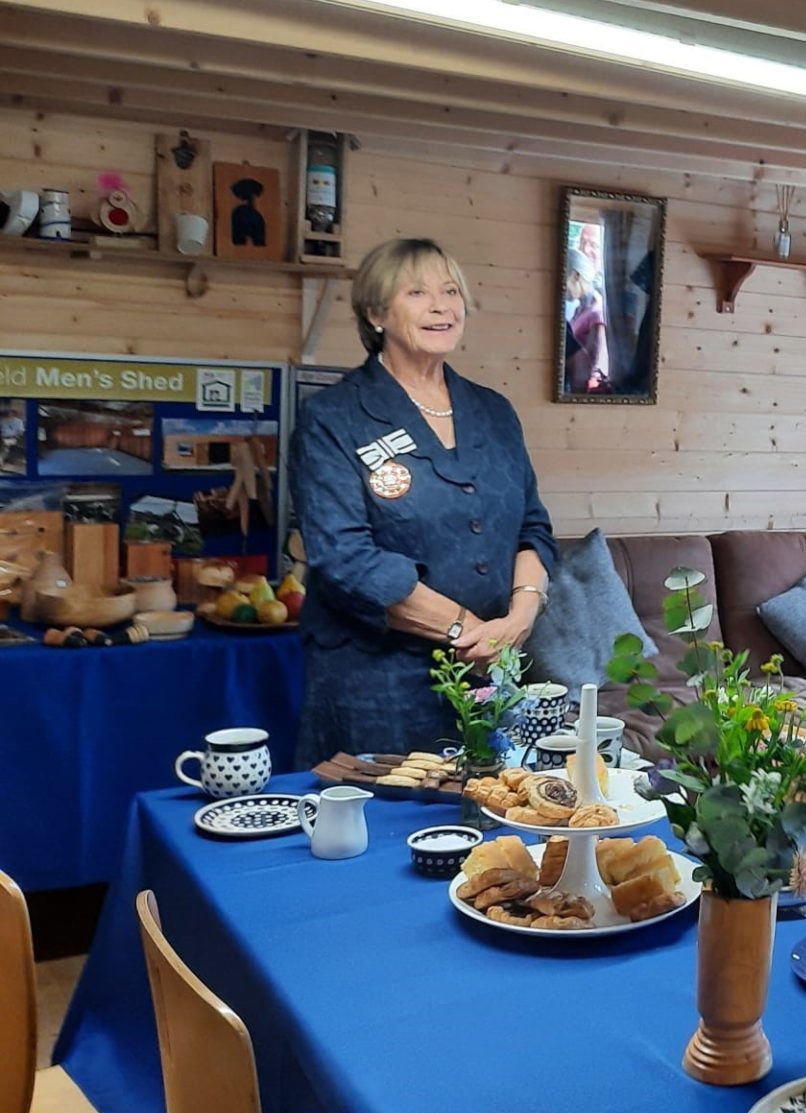 We were delighted to have received a recent visit from Amanda Hamblin, Deputy Lieutenant for East Sussex, who came, not only to thank Age Concern Heathfield for their support to the Community during the pandemic, but also to find out more about the services we provide.
We hope that the visit will raise awareness of all the good work we do and will ensure that we reach those members of the Community who need our help most.
Amanda spent the morning with us learning about how we had supported the Community during the Covid pandemic, and now that restrictions have been lifted, she was keen to understand and learn about the regular  services we offer to the elderly and disabled members of our community.
Amanda was also given the honour of being allowed to enter the Men's Shed to meet some of the Shedders and view the facilities.
We are extremely grateful for the visit and it is wonderful to know that news of our achievements has spread beyond Heathfield.
Many of you have already enjoyed coming out with us during July and August for a local, short trip and we hope you will agree that this has been a good way of slowly encouraging everyone back onto the bus.
Now that confidence is being restored, we are planning some more trips to places a little further away – and for a longer duration.
Click here to read or download our trips programme for Autumn 2021
​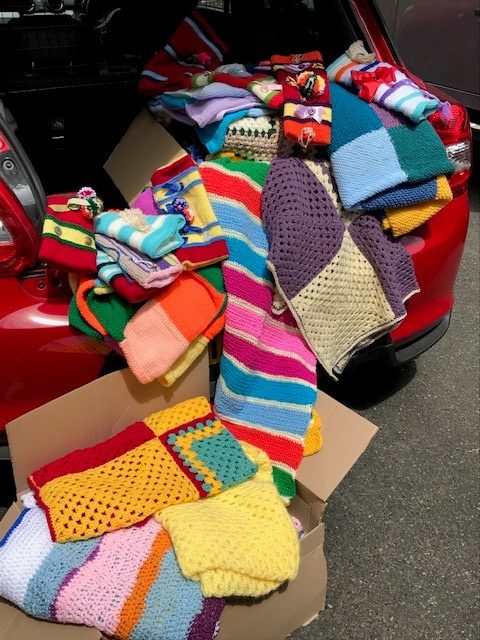 The latest batch of beautiful blankets have been delivered to our local nursing and care homes. In total 96 blankets and 30 fiddle muffs have now been distributed to Heffle Court, Millcroft, Oaklands Court, Holy Cross Priory and Mary St Dudwell. Well done and thank you to all our knitters!
If you would like to take part in our knitting project please phone 866960
We're Officially Open!

After a long, drawn out preparation period, punctuated by Covid lockdowns and restrictions, the Heathfield Men's Shed was finally officially opened by Roger Daltrey on Saturday 18 September!
The sun shone and the outside shelter, mainly erected to provide cover in the event of rain, provided much needed shade. As well as the Shedders themselves and partners, guests included volunteer drivers from Age Concern, Huw Merriman MP, Amanda Hamblin (one of the Deputy Lieutenants of Sussex), Patrick Coffey, Vice Chairman of Heathfield and Waldron Parish Council, and representatives from neighbouring Sheds at Uckfield and Mayfield.
When not eating the delicious food prepared and served by a small army of willing helpers, guests could look around the facilities, watch demonstrations of wood turning by Peter Brock and Peter Coulstock, and some of the items we make for sale being worked on by Roger Dann and Peter Collyer (yes, yet another Peter!), or just make the most of an enjoyable social occasion.
Roger Daltrey was very interested in and impressed by the Shed itself and the facilities available, and spoke passionately and knowledgeably about the Men's Shed movement and its benefits, complimenting all connected with the Heathfield Shed for bringing it to fruition – we had first talked with him about our aspirations at a Wealden Works presentation event over three years ago!
The shared site with Little Tinkers Nursery School and its surroundings offers lots of opportunities for inter generational working and Roger, who is well known for his support for local youth projects, was prompted to make an impassioned plea for more to be done to improve facilities for local young people in general, before cutting the celebratory cake and ribbon to declare the Shed officially open.
The success of the day was down to many people working tirelessly before and during the day itself to ensure that everything ran smoothly – a fitting climax to several years of effort.
We now look forward to making the most of the excellent facilities we have!
Ken Jarvis
Chairman, Heathfield Men's Shed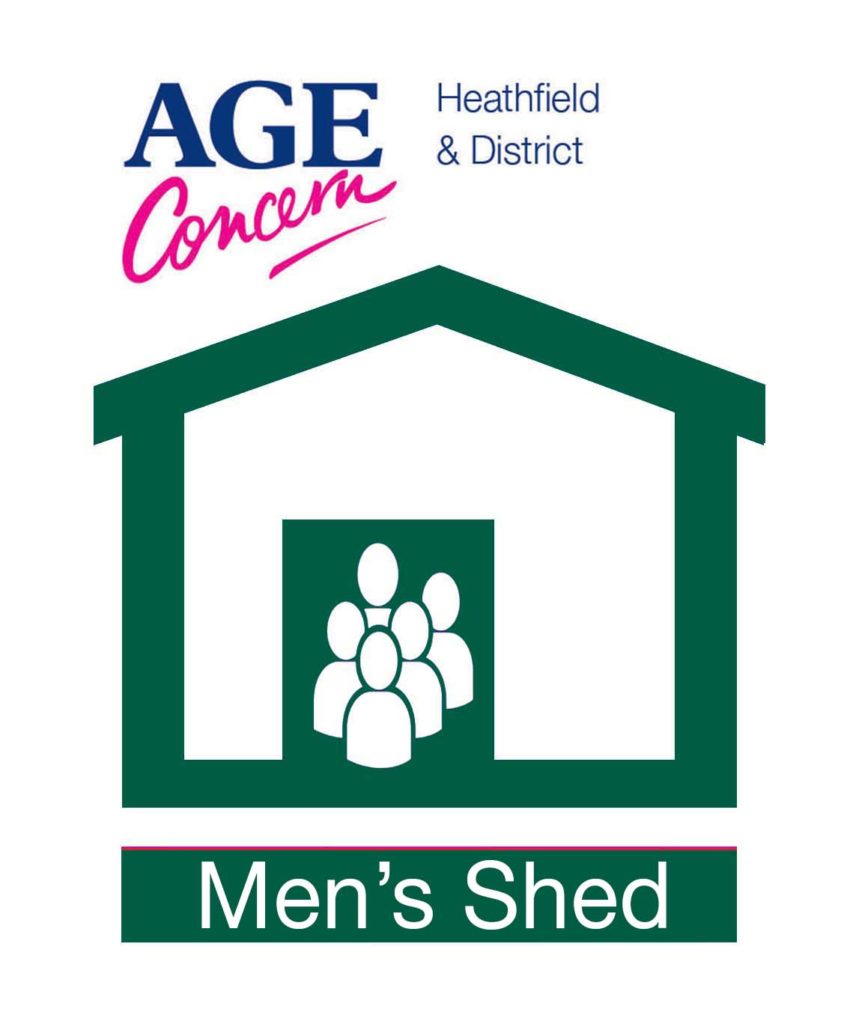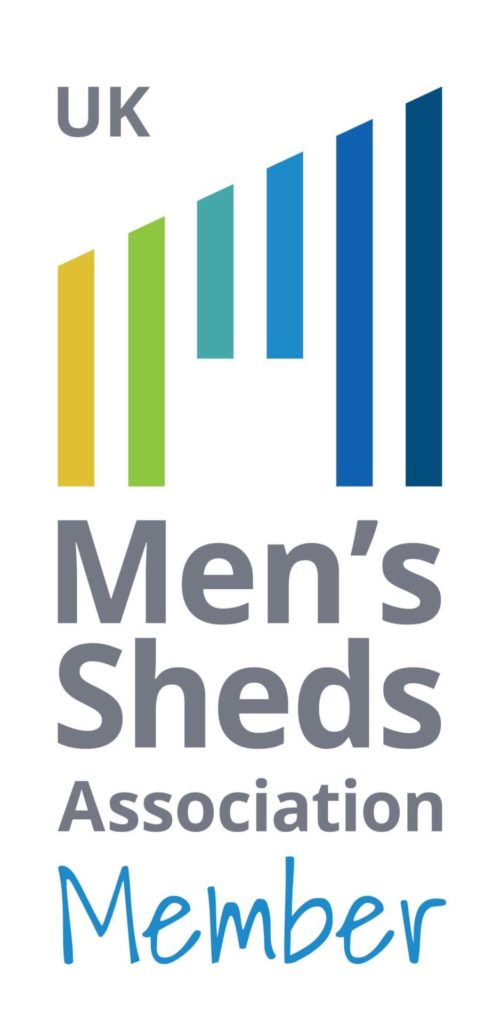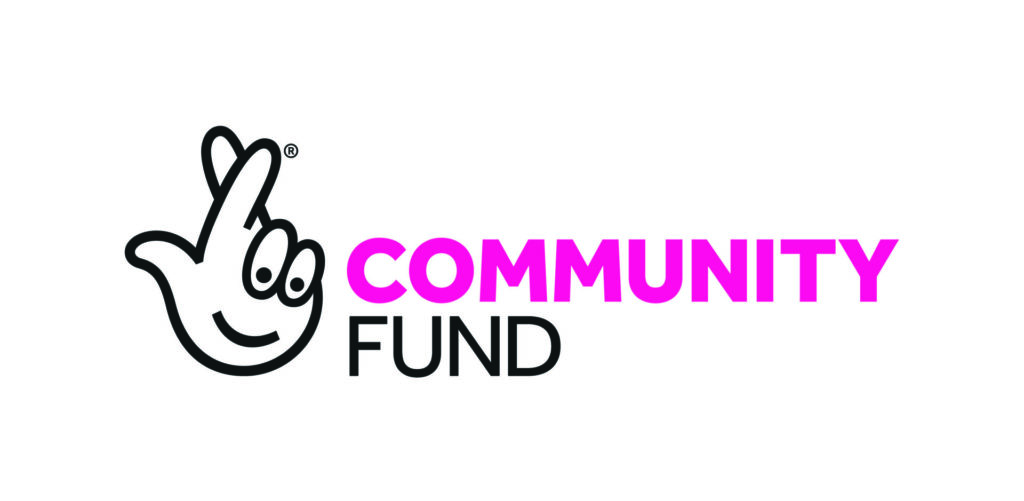 Since the early days of the Shed, even before we had physical premises of our own, we have produced items for sale at local markets to raise funds to support our continued operation.
We will be at Heathfield Farmers' Market in October, November and December and look out for us at other local events during the remainder of this calendar year – it would be great to see you at any (or all!) of them:
If you are interested in finding out more about this exciting project, or are able to support us in any way, we would love to hear from you.
You can contact us by email at or by phoning 01435 866960, or speak to Nic (our Membership Secretary) on 07850 992059
Last updated 24 September 2021
click here to view the Shed gallery
click here to read two poems written by Shedder, Keith Johnson