Nearly there……   well almost!
We are delighted to announce that our Medical Car Service has now reopened and we welcome bookings for journeys to any form of medical appointment. We have introduced a new, simplified plan for our charges – each journey will have a set charge so that clients and drivers alike will know in advance how much a journey will cost. Clients will be advised by one of our administrators when transport is booked. In some situations the new charges will mean an increase in cost for some journeys, however, we wish to reassure everyone that it is not our intention to stop anyone from using our services and accessing important appointments, so please let us know if you have a problem with the charges we are making. Having carried out some research, our charges represent a third of the cost of a commercial taxi fare, with the added advantage that our drivers will assist clients from door to door, often waiting with clients to ensure they are there to return them safely home after the appointment is over. It can often be reassuring to have a friendly face and the caring support that our volunteers can give at what can often be a worrying time.
In order to keep clients and volunteers as safe as possible, we have made it a condition of travel that everyone, clients and volunteers alike, will need to have had both of their Covid vaccinations, wear a face covering and use the hand sanitising equipment provided. Where possible, clients will also be asked to sit in the rear of the car.
Whilst the Medical Car Service has reopened, we have had to delay the reopening of our Minibus service in line with the government restrictions of having a maximum of six people indoors. As a minibus is a very confined space, and  many of our clients require assistance when entering and leaving the bus we have had to postpone our reopening until 19th July, when it is hoped restrictions will be lifted. As with the car service, we will require the use of face coverings, hand sanitisers and Covid vaccinations before anyone can travel on the bus. We have also restricted the number of seats that will be in use to ensure better social distancing and improve ventilation.
We welcome a number of new volunteers to our team of drivers and escorts so there will be some new faces as well as the familiar ones to see . We are very lucky to have such a great group of volunteers, without whom we couldn't operate our services so efficiently. I am sure you will enjoy meeting them all as much as they will enjoy seeing you all again very soon.
Meanwhile, keep safe and well and here's to some new freedom and getting out and about again!
Dawn
Dawn Brock  Co-Chairman, Age Concern Heathfield & District
Tel: 01435 866960
Email: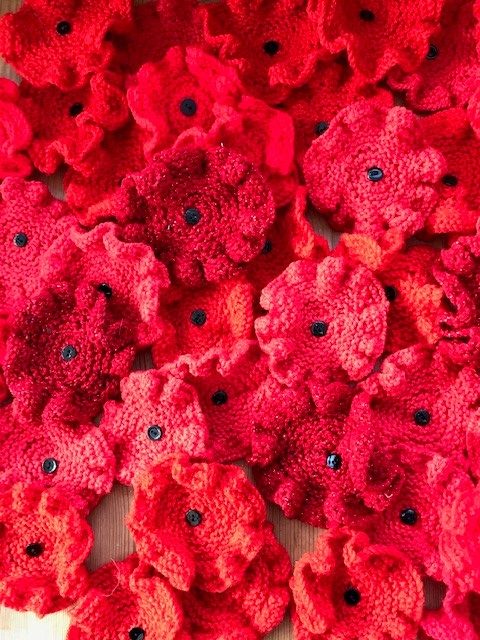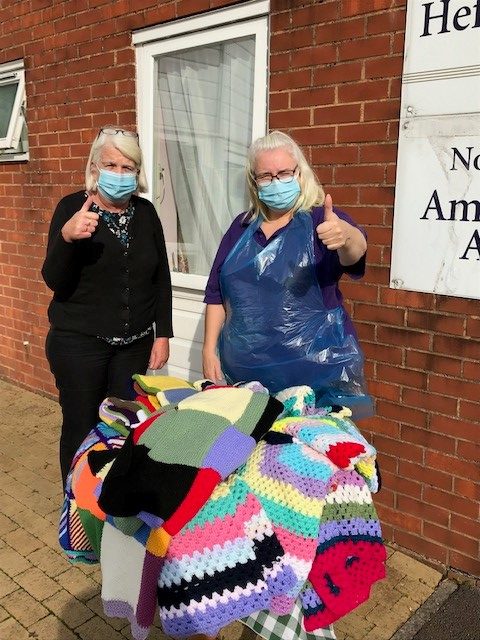 Our team of knitters have been very busy clicking their needles to produce an array of beautiful knitted and crocheted squares which have then been sewn into blankets and given  recently to the residents of Heffle Court.
Some members of the team have also knitted poppies which will be sold locally and the proceeds of which will go to the Royal British Legion.
If anyone would like to join in with our knitting project, please telephone 866960 and we will happily supply you with needles, wool and instructions.
The Men's Shed

Ready to go…!
Complete lockdown for the first three months of 2021 inevitably delayed progress on the opening of the workshop, but since then Shedders have been working hard, within the Covid restrictions, to equip and prepare it for use.
As well as finishing off items such as insulation and electrics, it has now been fitted out with equipment bought using the generous grants from various organisations and is ready for items to be made and sold using largely recycled wood.
The Shed will be open for use by Members from Tuesday 3 August 2021. Normal sessions will be on Tuesdays and Thursdays from 10 – 2 for both using the workshop or simply having a cup of tea and a chat – providing a space for men to connect and socialise is as important as providing facilities to make things! Despite the various Covid restrictions plenty of new friendships have already been forged.
We are also keen to make use of the wider opportunities that the site offers, and to develop inter-generational joint projects with the Little Tinkers staff and children. Links have also already been made with other local organisations such as Brighter Heathfield, the Heathfield Bonfire Society and the Heathfield Benefice, and those will continue and develop.
We have tried to create an environment that is as safe as possible for everybody using the facilities given the potentially dangerous nature of some of them, so health  & safety has been a priority – anybody using any item of equipment will first receive training in its safe use.
Following all the preparations outlined above, we are delighted that the Shed will be officially opened by Roger Daltrey on Saturday 18 September.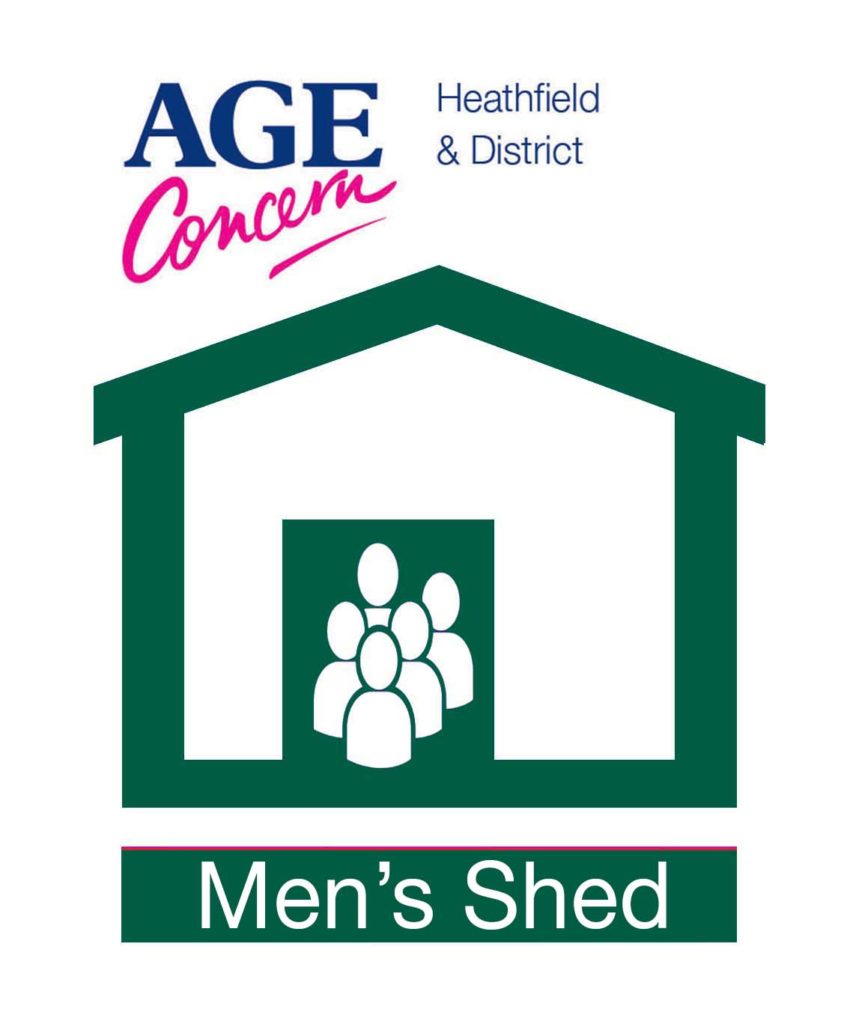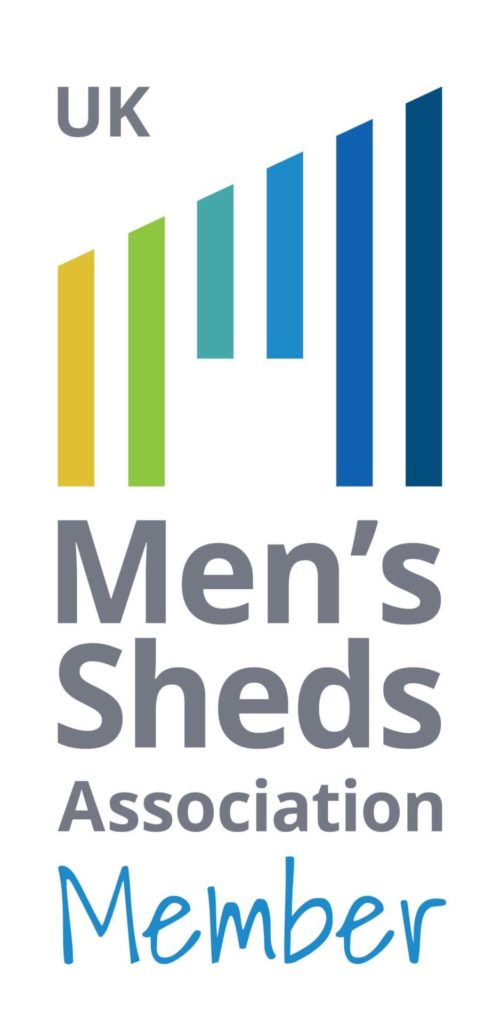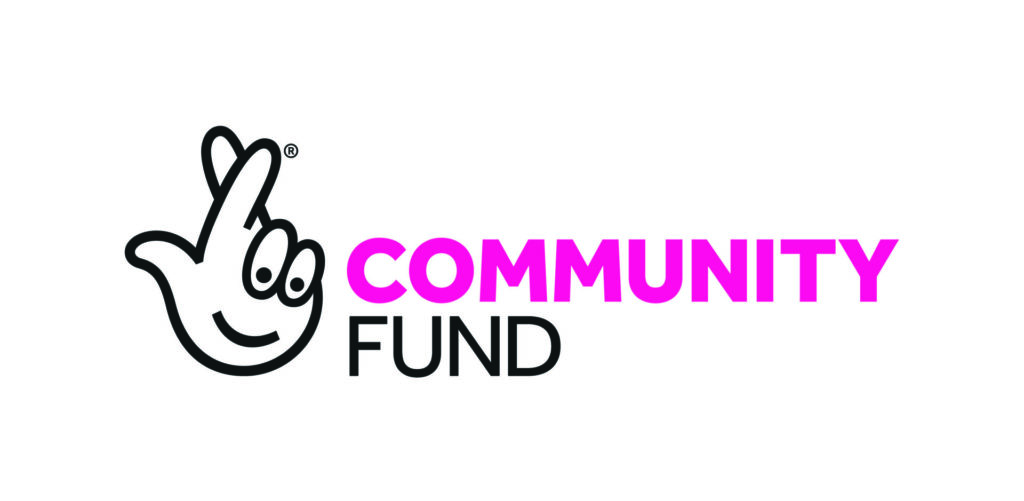 Since the early days of the Shed, even before we had physical premises of our own, we have produced items for sale at local markets to raise funds to support our continued operation. We will be at various local events during the remainder of this calendar year – it would be great to see you at any (or all!) of them:
25 July – Horam Manor Farm Market
15 August – Heathfield & Waldron Rotary Car Show (Waldron)
30 August – Le Marché
Oct/Nov/Dec – Heathfield Farmers' Market (dates tbc)
If you are interested in finding out more about this exciting project, or are able to support us in any way, we would love to hear from you.
You can contact us by email at or by phoning 01435 866960, or speak to Nic (our Membership Secretary) on 07850 992059
Last updated 17 July 2021
click here to view the Shed gallery
click here to read two poems written by Shedder, Keith Johnson