Welcome
Welcome to Age Concern, Heathfield and District. We are a local, independent, registered charity (Charity Commission Number 205665).
Growing older can be a frightening and lonely experience for some people. Age Concern aims to encourage social interaction, happiness and confidence to embrace life in later years and above all else to promote independence and well being.
We are run totally by volunteers, so we are always looking for new recruits – if you would be interested in joining our friendly team, or would like further information on ways in which you could help us, please give us a ring:
Tel: 01435 863656 or
email:
The Men's Shed

Since our last report, HMS has continued to go from strength to strength. As we start 2020, we can reflect on our achievements for 2019 – we have a strong membership with 15 of those members regularly turning up to every meeting.  We have progressed from holding meetings at the Heathfield Fire Station, to holding  meetings in our own, newly constructed office/clean shed building, and have recently received the exciting news that, under the rules of permitted development, we have permission to proceed with the construction of our larger workshop building which we hope to begin in March of this year.
We have held 5 successful stalls at the Farmer's Market, Le Marche and other local events securing us the best sales to date. We completed our first commission building a nativity crib scene for the Heathfield benefice, and have secured two high street locations for the sale of our wood turned and craft projects. The stalls and attendance at local events have provided us with valuable contacts with local businesses for the supply of wood offcuts and other useful materials.
Dates for Shed meetings in the New Year are:
January
Thursday 16 – Shed Meeting then Open Session 10.30am-2.00pm
Tuesday 21 – Get Together, Runt in Tun 7.00pm (tbc)
Tuesday 28 – Breakfast, Tottingworth Farm 10.00am (tbc)
Thursday 30 – Clean Shed Open 10.30am-2.00pm
February
Thursday 6 – Clean Shed Open 10.30am-2.00pm
Thursday 13 – Shed Meeting then Open Session 10.30am-2.00pm
Please Note: Visitors and new members are always welcome, but please contact us first, to let us know that you are coming
Please contact:
Nic Stenhouse (Membership Secretary)
Tel: 07850 992059
Email: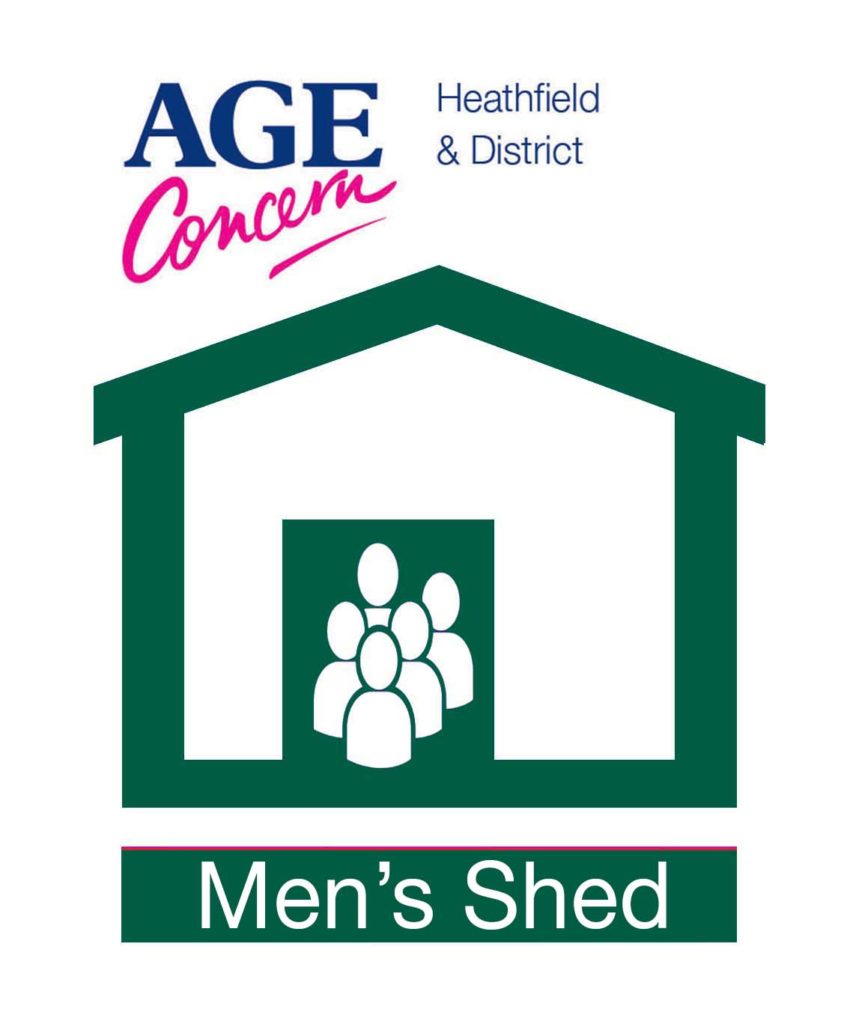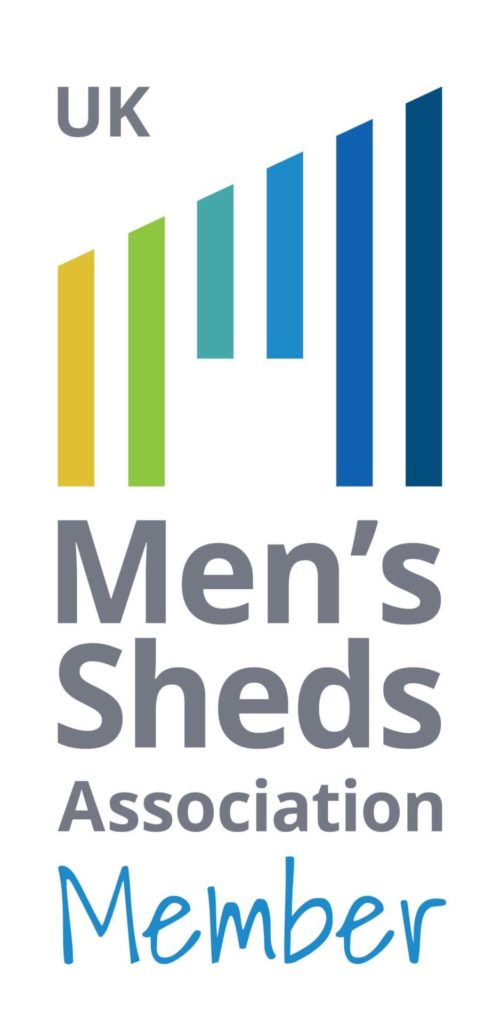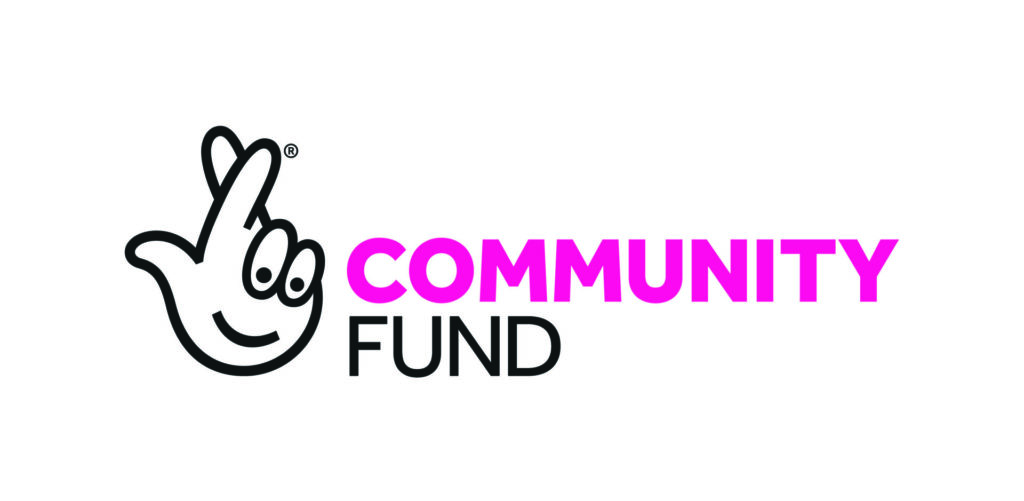 May I take this opportunity to thank you all for your valued support and to wish you and your families a very happy and healthy Christmas and New Year.
Dawn Brock, Chairman
Age Concern Heathfield & District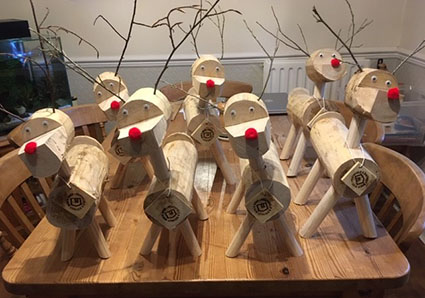 We understand this is part of a local annual migration to the Heathfield Farmer's Market on 21 December.
Each reindeer is individually named and branded by the Heathfield & District Men's Shed. The whole herd is made from local wood which has been responsibly sourced, and they are on sale for £10 each, with all proceeds going to help fund the Shed.
The reindeer will be on sale together with turned wooden items such as bowls, candlesticks, bottle tops, and wooden tree decorations. This year's unique art nouveaux piece is a bespoke bottle opener, crafted at the Men's Shed – so come on down and take a peek. All seek good homes!
If you can't get to our stall on 21 December, you can contact us:
via email at:
or via our Facebook link heathfield.mensshed
or call: 01435 863656