AGE CONCERN HEATHFIELD & DISTRICT 1990-2020 … SERVING THE COMMUNITY FOR 30 YEARS
CORONAVIRUS UPDATE
We are continuing to do all we can to support the elderly and disabled members of our community. As previously reported, we have set up a 'Telephone Buddy System' The idea of the 'Telephone Buddy' is to make regular contact (once or twice a week) with clients, just to see if there is anything they need and to give them a friendly, reassuring voice to talk to.
We have now made contact with over 100 clients, all of whom have been grateful for our calls and concern, and many of whom have opted to continue to be contacted on a regular basis.
We also offer a Shopping Service for clients who have no family or friends nearby and are struggling to obtain weekly groceries. We are now shopping for in excess of 50 clients regularly each week and the numbers are continuing to grow.
To help us meet this demand, we are extremely grateful to members of the Heathfield and Waldron Rotary Club who have teamed up with us and are helping us to shop each week.
In addition to our own services we have loaned one of our minibuses to the Heathfield Coronavirus Response Team to enable them to deliver prescriptions, meals, shopping and equipment to other vulnerable members of our community.
There has been a massive response from all the local organisations and from individuals all wishing to help. We are very grateful to those that have offered to help us, but due to the vulnerable situation of many of our clients, we are only able to accept help from those with enhanced DBS checks or who are known to us either through our own volunteers or the organisations we have previously worked with.
We sincerely hope that the situation for us all will soon start to improve a little, but meanwhile would urge you all to follow the government advice on staying at home. If you require any further information on our services please telephone: 01435 866960 or email
Keep safe and well everyone
Dawn Brock
Chairman, Age Concern Heathfield & District

Last updated 03 April 2020
Welcome
Welcome to Age Concern, Heathfield and District. We are a local, independent, registered charity (Charity Commission Number 205665).
Growing older can be a frightening and lonely experience for some people. Age Concern aims to encourage social interaction, happiness and confidence to embrace life in later years and above all else to promote independence and well being.
We are run totally by volunteers, so we are always looking for new recruits – if you would be interested in joining our friendly team, or would like further information on ways in which you could help us, please give us a ring:
Tel: 01435 863656 or
email:
Due to the current situation, we regret that our AFTERNOON OF SONG has been cancelled.
We look forward to celebrating our 30th Anniversary in the Autumn with our Proms Afternoon!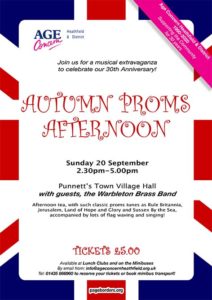 AUTUMN PROMS AFTERNOON
with guests, the Warbleton Brass Band

Sunday 20 September
2.30pm-5.00pm
Punnett's Town Village Hall
Tickets £5 – including afternoon tea
Click here for further details
The Men's Shed

During January and February we have continued to grow. Membership now stands at 29 and open days, meetings and social events are well attended.
Sadly, our plans in March for groundwork, electrical and the workshop building have had to be postponed due to water saturation on site; these will be carried out as soon as the weather improves. Weather has also slowed down our capacity to crack on with a number of jobs required but we will catch up on these. We still aim to have building complete and working prior to a grand opening in July / August by a local celebrity. As we celebrate Age Concern Heathfield & District's 30th year this will be a key milestone going forward.
We are working, planning and researching the internal format of the workshop building i.e. worktops, wiring, tools, equipment, extraction and the like. An exciting time for all those involved!
Regretfully, following Government guidelines, all Heathfield Men's Shed activities on site and any scheduled social events are cancelled with immediate affect, until advised otherwise. In the interim, we will issue regular updates, including information about the workshop build, which we very much hope will still go ahead.

Peter Brock
Last updated 21 March 2020

click here to view the Shed gallery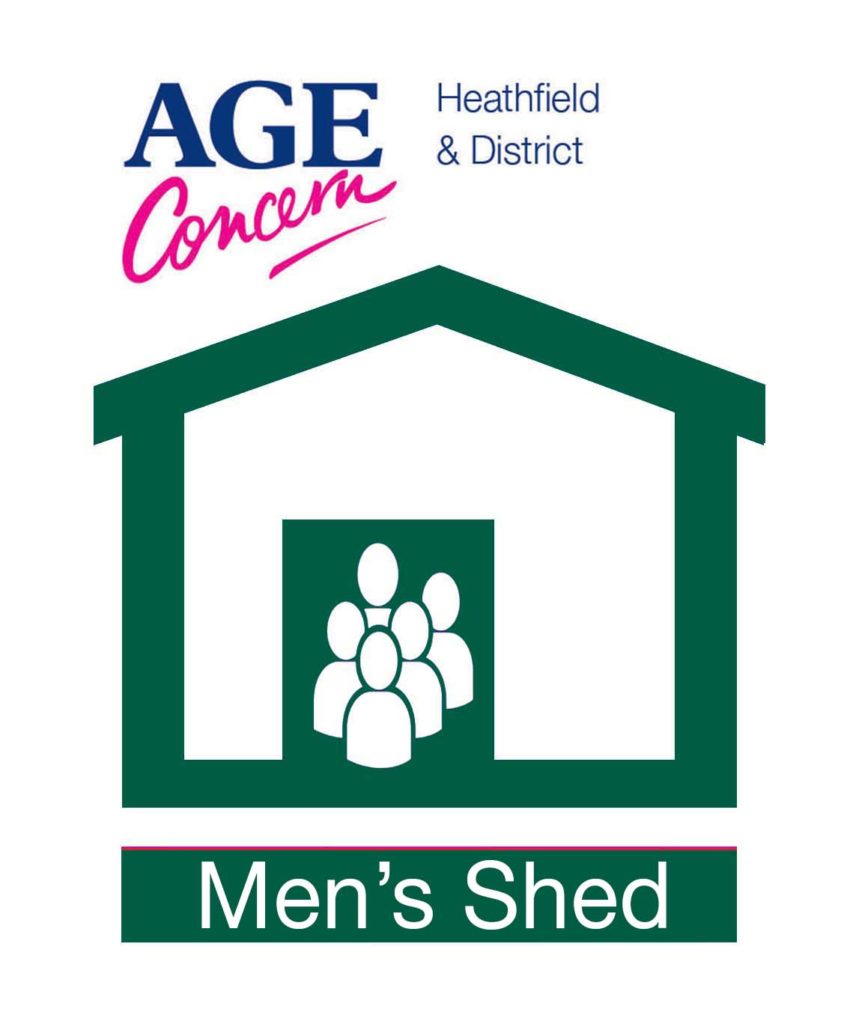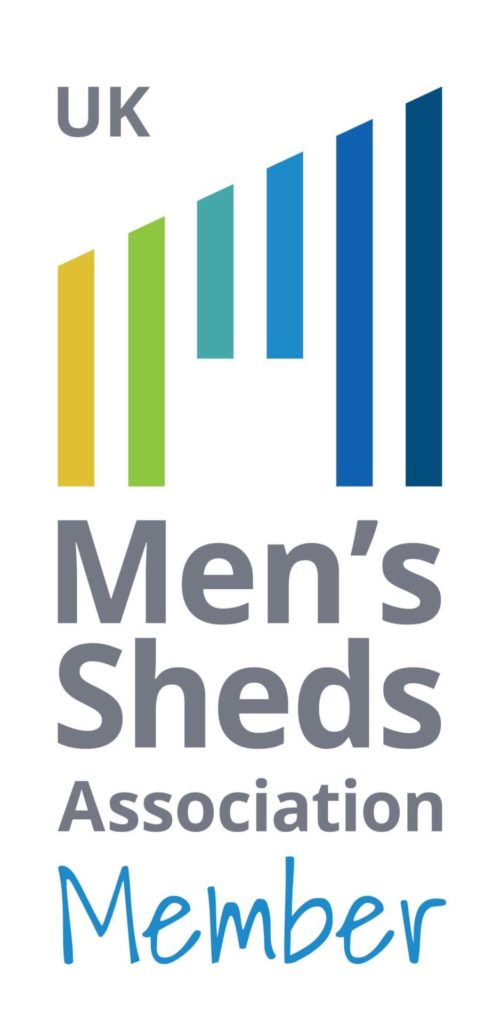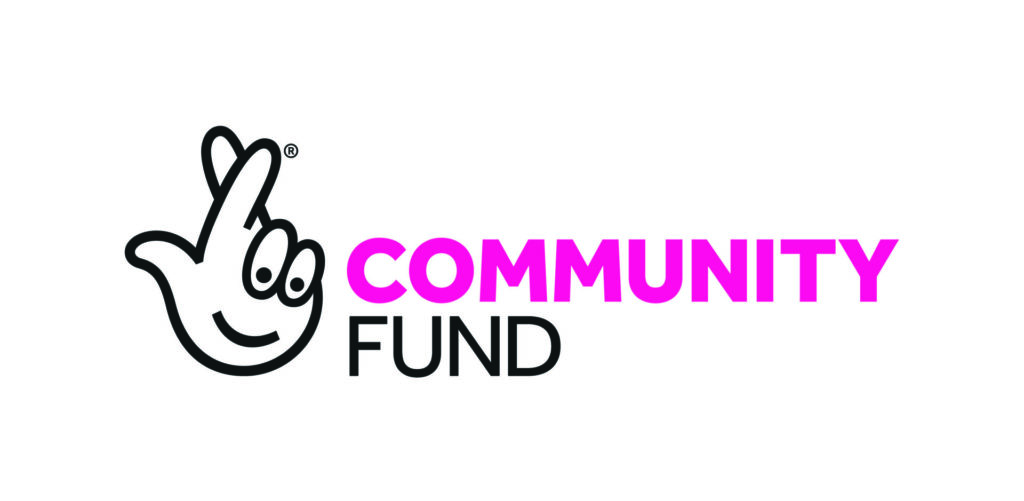 Looking for a gentle exercise routine that you can do at home? 
To support everyone during this challenging period Later Life Training have made their 'I Can' Calendar available for free, to help you actively improve your strength, balance, mobility and movement
Click here to read or download a copy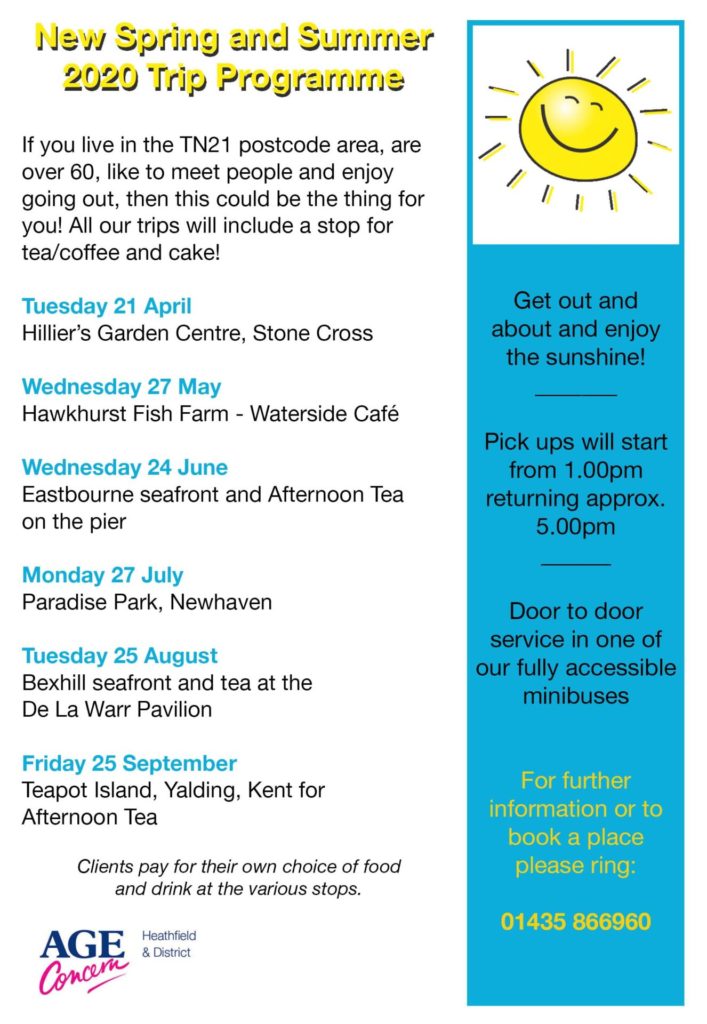 Get out and about and enjoy the sunshine!
If you live in the TN21 postcode area, are over 60, like to meet people and enjoy going out – then this could be just the thing for you! All of our trips include a stop for tea, coffee and cake! We provide a door-to-door service in one of our fully accessible minibuses with pick-ups starting from 1.00pm and returning at around 5.00pm. For further information or to book a place, please give us a call: Tel: 01435 866960
Programme suspended: We regret that our trips programme is currently suspended, until further notice.