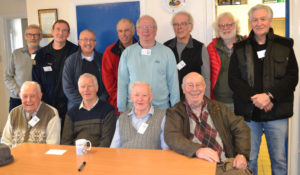 Great news – we have now completed the legal agreements necessary to start with the first phase of our Men's Shed project!
The Heathfield & District Men's Shed will be situated just outside the town centre, in an idyllic location, adjacent to The Little Tinker's nursery school. Set in some 57 acres of land the project will not only be able to offer the usual woodworking and craft opportunities, but also photography, painting, walking, gardening and the chance to take part in inter-generational projects with the children attending the nursery school.
We are so lucky that Ellie and her team have been so generous and welcoming in their offer to us to site our Men's Shed in a location which has so much to offer.
The first phase of our building work is now underway and will see the erection of a smaller, timber building which will serve as an office, meeting room, 'clean' Shed and rest area where Shedders can enjoy a tea or coffee, a well-earned rest and the company of others. Whilst this building is being constructed, the planning application process will begin for  the bigger timber building, which will house the necessary equipment  for our Men's Shed.
We currently have 38 men who have registered an interest in becoming a member of this exciting project and who have been meeting monthly at the fire station, taking part in visits to other local Men's Sheds and having stalls at the local farmers market and Le Marché highlighting our aims and produce.
We are also very grateful for the support of individuals helping with this project whether it be storage of items in readiness, donating equipment, construction, materials and tools thus far. We are still looking for unwanted tools (in good condition, please), work benches and gardening equipment –  so if you have anything you think we could use, please let us know. We will be seeking funding for further items to support this project, in particular equipment for the Shed and office.
If you or a family member would like to join us, or would like to find out more about our exciting project, please telephone Peter on 01435 863656 or email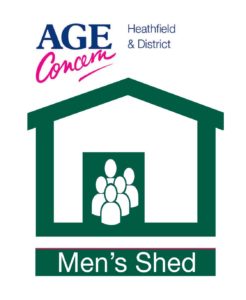 Peter Brock
Project Leader
Heathfield & District Men's Shed